Put the legal experience of Caddo Parish or Shreveport, Louisiana No Insurance Ticket Attorney Paul Massa to work for you.

Since 1991, clients have been hiring me to represent them for their Caddo Parish or Shreveport no proof of insurance citation cases. I help them avoid auto or truck insurance premium increases, missed work, and travel expenses since they don't have to go to court themselves.

1. To begin, please fill out the FREE CONSULTATION FORM or call 504-975-6606
2. When I receive your information through my website form, I email message to you an Offer of Legal Representation, how I can help you, and also an immediate FREE legal fee quote for your consideration.
3. When you accept my Legal Representation Offer, by paying the legal fee and sending me a copy of your traffic ticket, I do all the work as your attorney representing you before the court. You will not need to appear in court.
4. After your ticket is successfully resolved, I will provide you with the final disposition, any court paperwork, and all the instructions to follow if there is a fine to pay the court in order to keep your ticket off your driving record at DMV.
It's easy to retain the legal experience of Louisiana traffic ticket lawyer Paul Massa for your case.
Telephone and internet consultations are always FREE with no obligation.
In Caddo Parish or Shreveport, Louisiana, it is illegal not to have insurance on your car or truck, or not to have the proof of insurance card in your vehicle. By failing to carry insurance, or be able to show proof of insurance, your citation will result in fines, points on your driving record, and increased insurance costs. Your license could be suspended as a the result of a no insurance citation by a driver who already has points on his or her driving record!
Paul Massa is a Caddo Parish or Shreveport traffic ticket lawyer that can offer legal representation to a driver who has received a citation for a no proof of insurance. Although you may think it is easier to simply pay the fine and go on your way, being represented by a lawyer can actually save you money and trouble in the long run. Contact failure to carry insurance traffic ticket attorney Paul Massa for a free case review today.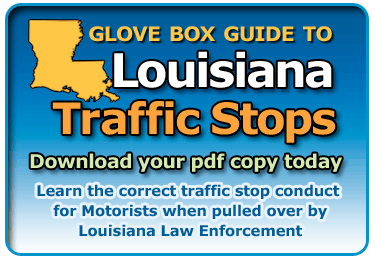 Just fill out the free consultation form with your Caddo Parish or Shreveport ticket information. Once I receive your information from the website intake form, I will quickly respond to you with an offer of legal representation based on your specific legal situation. If you hire me, I do all the work and appear on your behalf. Its that simple.
In most no insurance citation cases, there is no need for unnecessary meetings at my office or even the need for you to appear in court for your hearing.
Attorney Paul Massa knows the local court rules and has appeared before the court for many other clients for over 20 years. This now allows him to represent you in the most effective matter, for the most advantageous results possible. His traffic ticket defense experience will benefit you for years to come.
Please fill out the free consultation form to start the process of getting help with your Caddo Parish or Shreveport no insurance ticket.